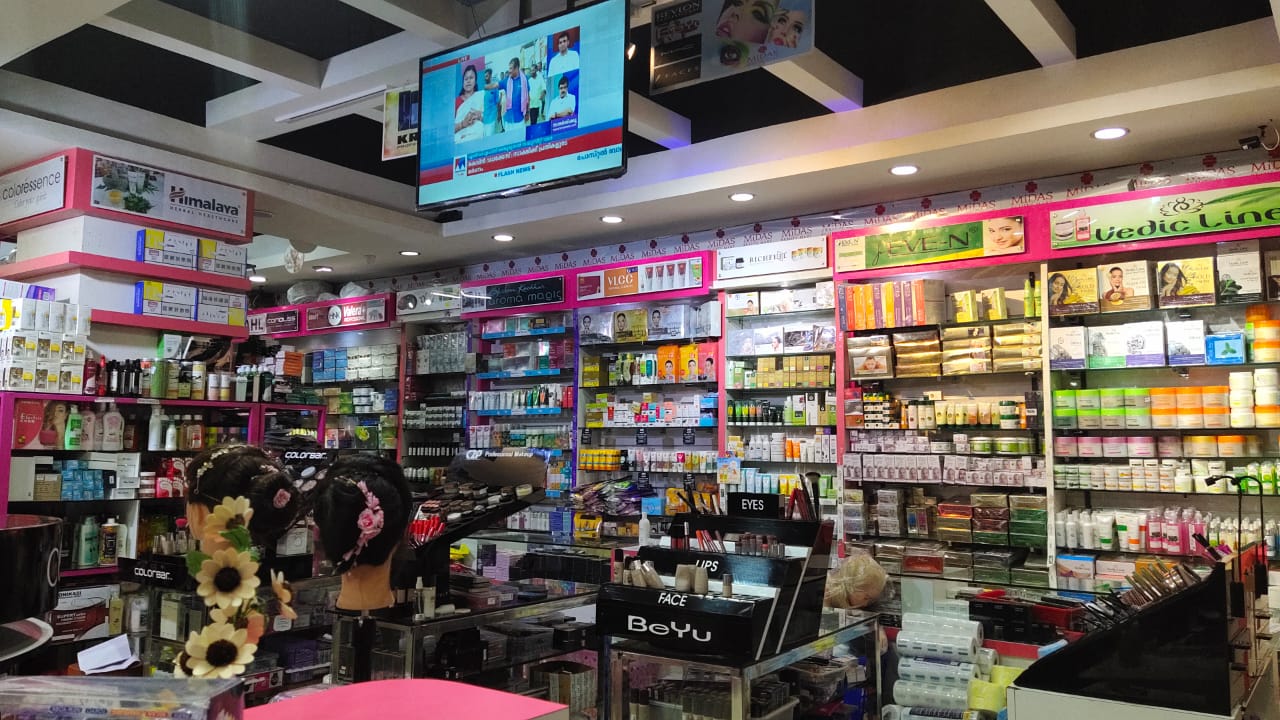 MIDAS Kochi
Last word on beauty products Midas Beauty mart.
Innovative changes in the marketing of cosmetics Midas is creating a new wave in kerala Beautymart cochin, If you want to start a beauty parlour or cosmetics shop Foemerly looking for a Complete showroom,I relied on Mumbai,Bagalore and chennai. Midas Group has reached the goal of Complete Wholesale sales Super market in kerala as a solutio to such problems.
Jobs in this field in kerala Midas Beauty mart has become a comfort for those who do.One such rare venture was introduced in Kerala by a man from Calicut,Abdurahman.
Many new products and many international brands in the beauty industry Midas was able to present it self in Kerala.Midas has all the tools and cosmetics needed for those who want to start a beauty parlour,salon,spa and makeup studio.